Reheating furnace
CEA Group designs, builds and installs furnaces with upper and lower heating, to be inserted in the rolling lines for heating slabs, blooms at the appropriate temperature (1,100 / 1,250 C°) for the subsequent rolling process.
The continuous passage furnace with active pit consists of: walls, vault, pit, fixed beams (cooled and lined with refractory) and "skids", regenerative burners (placed both above and below the load).
The unloading system can be front or side, depending on the layout of the plant. Compared to the pusher furnace with unilateral heating, this type of system allows shorter furnace lengths.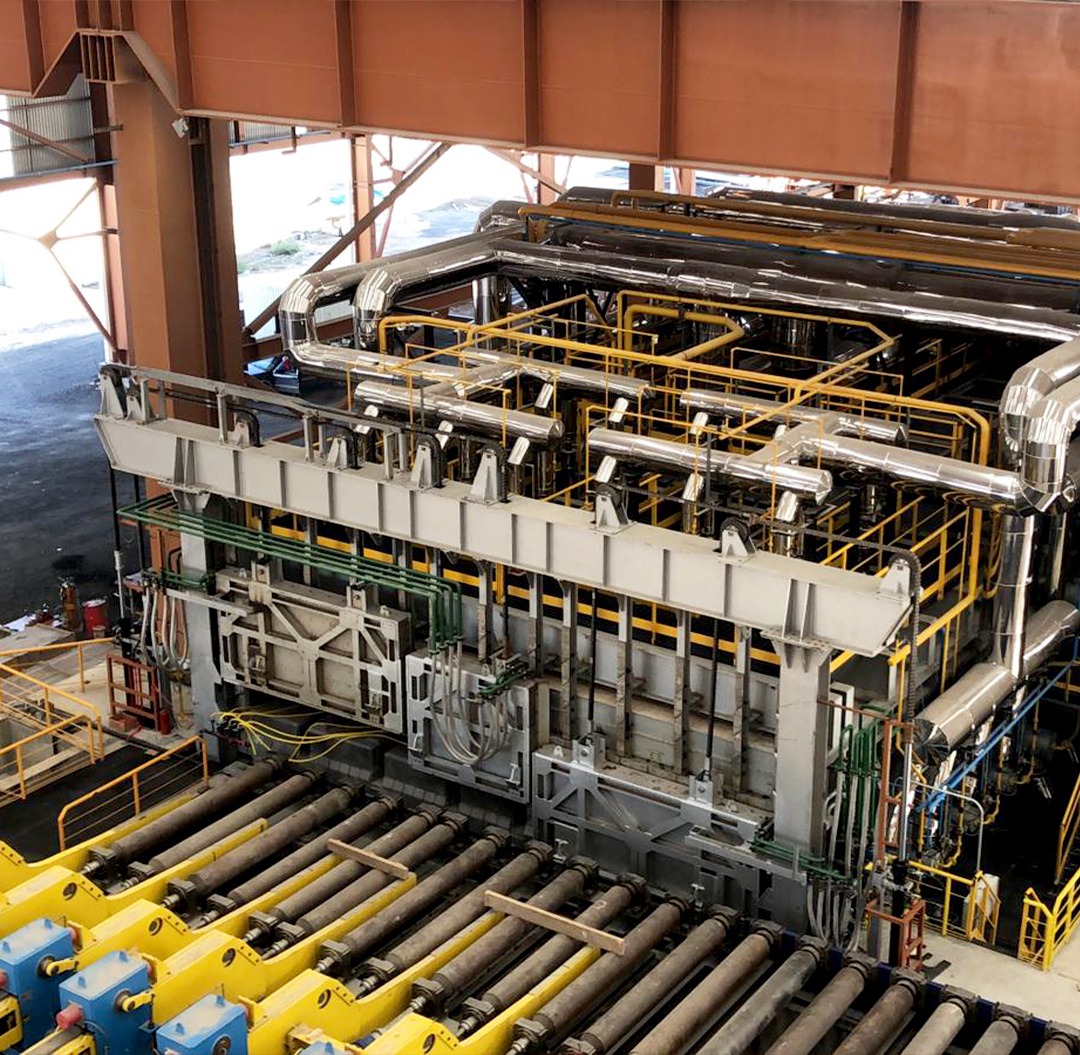 An example of a push-type heating furnace with upper and lower brame heating, complete with support with SKID:
° °Internal width: 10.100 mm
Useful length: 25.500 mm
Total installed power: 53,600,000 kcal / h (58,1 MW)
Number of burners installed: 60 pcs.
Discharge temperature of the slab: 1,250 C°
Consumption: 285,000 kcal / (ton loaded)
considering the 100% insulation of the pads with combustion air preheated to 450 C° according to the German VDEH standards
Nr. 7 Independent units for adjusting the combustion air / natural gas ratio
Nr. 7 Independent units for temperature regulation
Flat rolling mills
CEA Group manufactures flat rolling mills for the production of relatively thick flat metal products with a rolled or heat treated steel, with a minimum thickness of at least 5 mm and a minimum width of at least 1,200 mm.
Sheet steel is a widely used product. It normally falls into the categories of carbon steel, high strength and low alloy steel (HSLA) and alloy steel.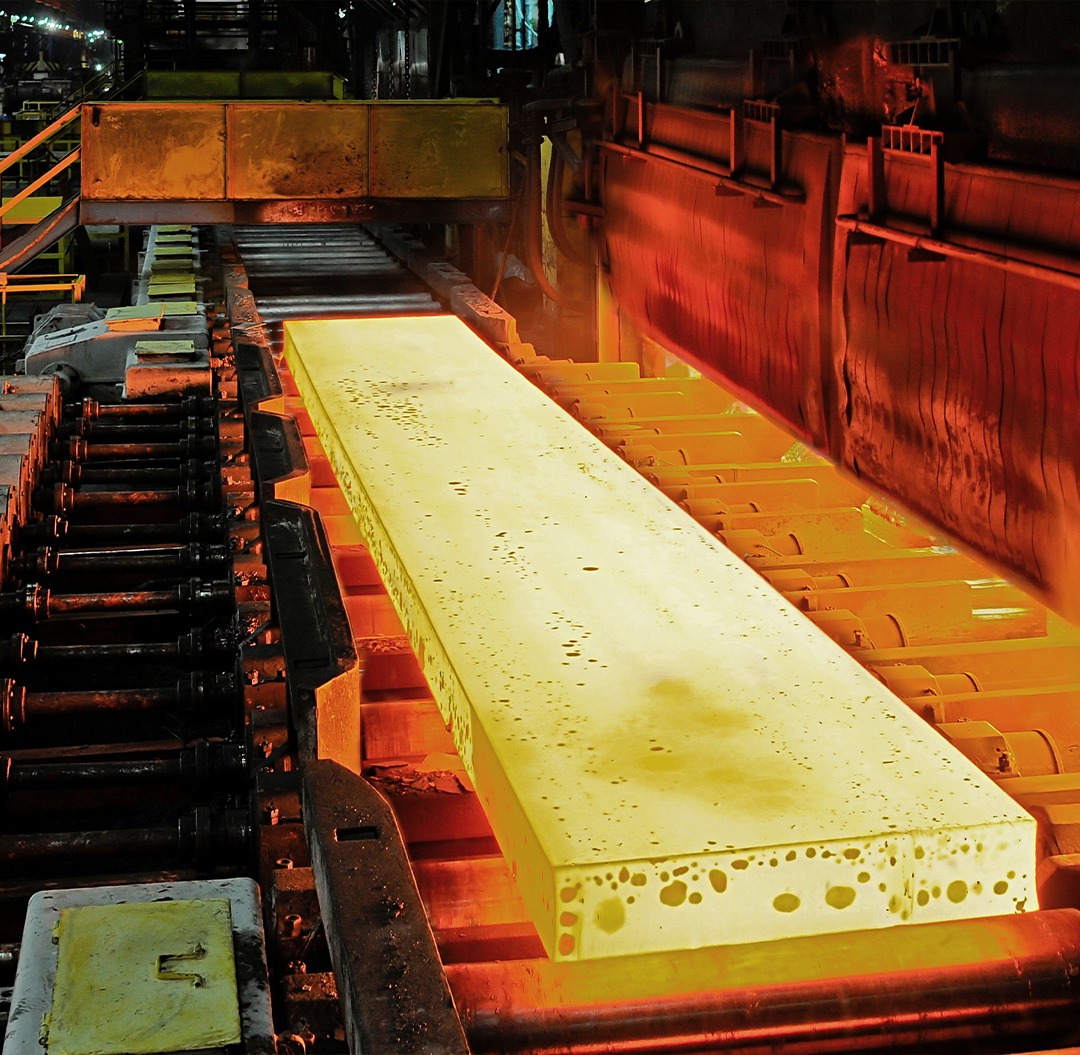 CEA Group is able to manufacture flat rolling mills with the following characteristics:
Initial cravings:
Thickness from: 200 – 350 mm

Minimum width: 1,500 mm

Length of slab calculated on the basis of the final product requested with a mathematical model from: 1,500 – 3,500 mm
Finished sheet with features
Thickness: 9.52 – 101.4 mm

Width: 1500 – 3048 mm

Length: up to 18.000 mm
The CEA Group service includes numerous activities to support customers' needs:
Basic and detailed design

Systems engineering

Mechanical production

Production of electrical hardware

Software development and testing

Installation and testing

Commissioning and tuning

Technical assistance

Training